Quiet location and exciting activities – the farm Tschampertonhof in Funes
Our farm Tschampertonhof is picturesquely situated on an altitude of 940 metersand will be your comfortable home during your vacation on our farm in Funes. We – the Messner family – manage our stockyard since many generations, and we are always very happy to share the rural and peaceful idyll with our guests.
You are welcome to accompany us during our daily work. Especially for children this is a very exciting and educational experience. The fresh farm produce such as milk, eggs and vegetables afterwards will taste twice as good!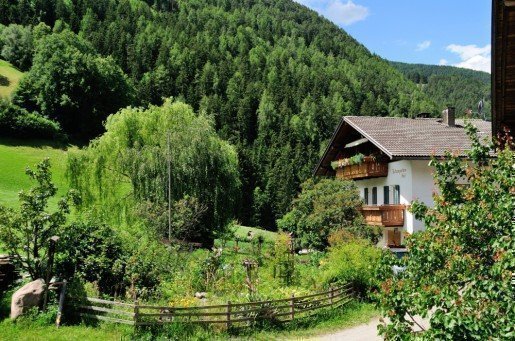 Enjoy your farm holidays in peace. The nearest bus stop is just 30 meters away, if you want to give your car a break, too. The next town is only 3 km away and the nearest fantastic ski resorts are only about 6 km away. Therefore, here you will find the perfect combination of heavenly peace and close by action.
Our guests and the holidays on our farm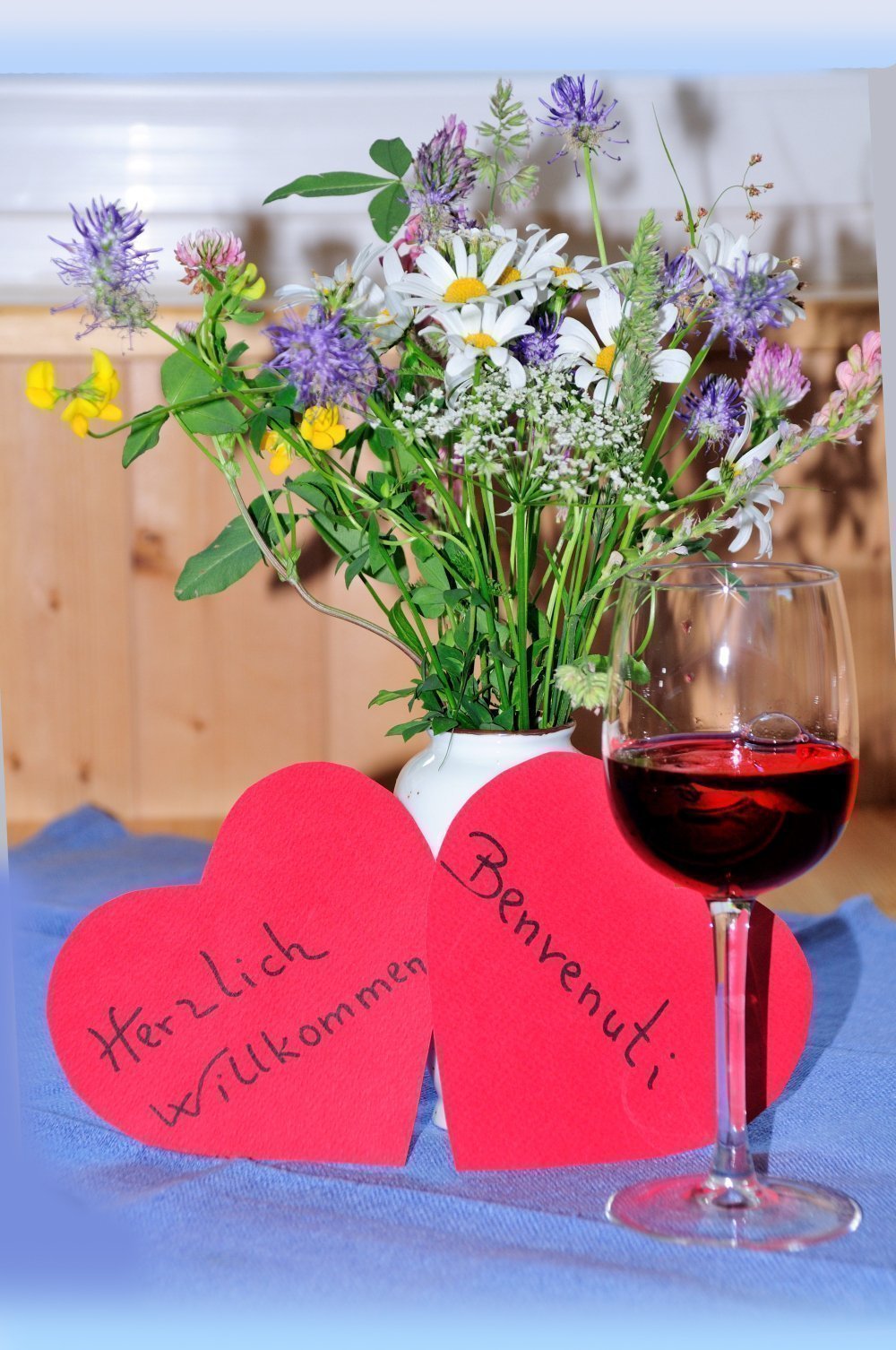 People of all ages will find an ideal holiday destination at our farm in the Funes Valley. The kids will live in a safe and peaceful environment. Every day brings many adventures and new discoveries. The many farm animals will have the children's eyes light up with joy! The playground, the lawn and of course the natural surroundings are perfect for romping freely. Parents can sit back and relax and enjoy every minute of their vacation on the farm Tschampertonhof.
You are looking for peace and relaxation, do not like crowds and wish to share the beautiful natural scenery of the Funes Valley with only a few other people? Then we advise you to enjoy a farm holiday in low season. Please also note our fabulous bargain deals, which we offer in low season!
We offer you:
Great playground
Trampoline
Covered playing area
Farm museum
Table soccer
Work in the stables
Petting zoo with many animals
Sunny lawn, terrace and garden
BBQ area
Covered parking lot
Baby equipment (cot & high chair)