Holidays in Funes – the Funes Valley in South Tyrol is a famous beauty
In the year 2009, the beautiful landscape of the Funes Valley in South Tyrol was declared a UNESCO World Natural Heritages. Therefore, during your vacation in Funes you will live in the heart of one of the most beautiful scenery on earth. You can look forward every day to fabulous natural wonders. Shady forests run along the steep slopes of the Odle Group with its impressive peaks. The Funes Creek meanders through the lush meadows of the valley. The picturesque villages are home to very pleasant and friendly people who always have time for a little chat. The landscape in Funes is still lovingly cured and maintained by our mountain farmers.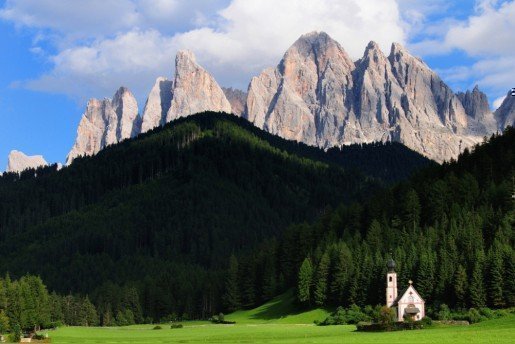 The Funes Valley in South Tyrol – Your dream holidays in Funes
We are looking forward to being a part of your holiday on the farm Tschampertonhof. It does not matter whether you are a couple, travelling with your family or a group of friends. Also the seasons just play a minor role. But one thing is for sure – your vacation in Funes guarantees recreation, nature and zest for life. See you soon on the farm Tschampertonhof in the beautiful Funes Valley in South Tyrol!